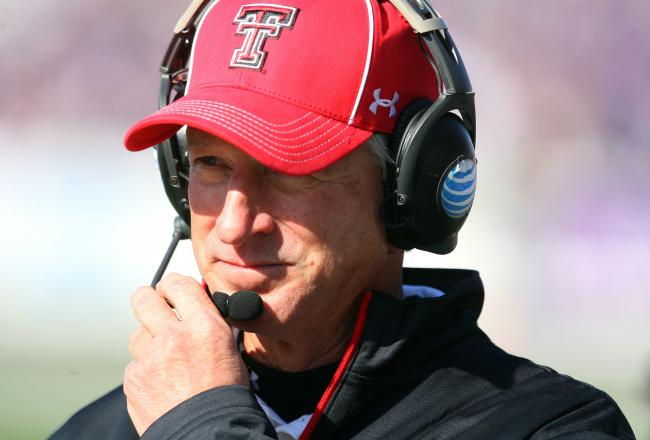 Well it seems Whit Babcock moved quickly in replacing Butch Jones just 24 hours after he left. And he did so in a big way. Reports are coming out that Cincinnati has hired Tommy Tuberville away from Texas Tech. Even UC is confirming the move. Whit Babcock mentioned yesterday that his aim in the next hire was to not win the press conference but to bring in the right coach who displayed all of the characteristics of leadership.
Well today he did both.
Tuberville is the big name that will get the Cincinnati fanbase excited as well as the casual fans who might not have been so keen on a coordinator. But he's also an incredible offensive mind consistently guiding the Auburn Tigers to the top of the SEC with an explosive attack while there and everyone knows about Texas Tech's dangerous offense. We'll have plenty of time to evaluate him over the coming weeks and months but for now this is an extremely impressive first hire by Whit Babcock.