For everything that Adidas has done for Cincinnati Bearcats football providing them with the gorgeous Tech-fit unis that we've seen them don in the past few season, they've really swung and missed when it comes to the UC basketball jerseys. The initial upgrade to show off the new C-Paw developed around the time the school joined the Big East went well. Although I'm somewhat nostalgic for the blocks along the sides from the Huggins days, Cincinnati's day-to-day basketball unis look nice.
But since incorporating the refurbished logo into new jerseys, Adidas has really screwed the pooch in the last couple of years with alternate ones for the Bearcats. The jerseys Cincinnati wore last year in the Big East tournament were not only grey but actually had bright orange trim. In case Adidas isn't aware, UC's school colors are red and black. At least Louisville's unis were somewhat close. Even worse are the Bearcats' Blackout jerseys. I'm not sure sure what genius led that project but the lettering on them is basically illegible from any distance further than 10 feet away because the black on the numbers and letters are so close to the jerseys themselves.
This time Adidas outdid themselves, providing Cincinnati basketball with jerseys that even Maryland wouldn't put on: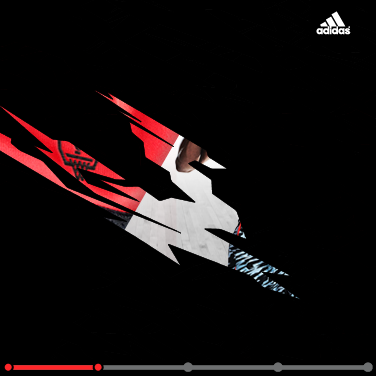 What you are looking at is a sneak peak of zebra pants. And unless Adidas is planning on the Cincinnati Bearcats engaging in urban combat when they travel to New York City in a couple of weeks, they're going to be goddamn torturous on the eyes. As if UC basketball wasn't already bad enough, now they have to look like a bunch of clowns, too.
2.28.2013 UPDATE: The jerseys have been 100% revealed. If your eyes weren't bleeding before they sure are now.
Thanks a crapload, Adidas.
Topics: Bearcats, Bearcats Basketball, Big East, Cincinnati, Jerseyes, Nation, Uniforms